td dpt 1st award..ni aku dpt 1st tag..
kekeke dr
Fiza
gak..so aku jawab la ikot suke aku yek :D
1) Do you think you're hot?
kat skolah dulu sket2 hot la..wakakaka..pasan giler
2) Upload your favourite picture of you?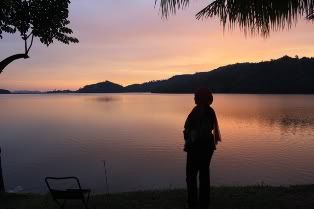 3) Why do you like that picture?
sbb tak nmpk muke aku..hehehe..mcm misteri gitu
4) When was the last time you ate pizza?
aku rse last month..ermmm..mcm nk pizza jek :p
5) The last song you listened to?
lagu??...last aku dgr radio pagi td..so korg rse2 la kan aku ingat lagi ke lagu pe aku dgr?
6) What are doing right now besides this?
sambil mkn roti..
7) What name would you prefer besides yours?
aku suke nama yg ade Iman..nnt ade anak harus ku letak..kekekee..doa2 kan ye
Tag 5 people to this :-
a) abg riezman
b)


8)Who is Number 1?
my only bro inlaw ..peace bro :)
uik..aku ngelat ye..pening nk pk nk tag sape..nnt2 aku tambah la ye